The Dentists
Steve Hahn , D.M.D., M.S.

All our professionals at Georgia Dental Implant Center maintain the highest levels of accreditation and pursue ongoing education to stay abreast of the latest trends in dentistry.
Steve T. Hahn D.M.D., M.S. received his academic training in Dentistry at Boston University, and he earned a certificate of Advanced Education in General Dentistry from Columbia University College of Dental Medicine. In order to become one of a select group of highly skilled dentists with training in Advanced Prosthodontics and Implant Surgery, he went on to complete an additional specialty residency with a master's of science degree in Advanced Prosthodontics at Columbia University College of Dental Medicine, followed by an Implant Fellowship with a Surgery Specialty at New York University College of Dentistry.

Until recently, Dr. Hahn's primary focus has been teaching in his areas of specialized training and skill -- prosthodontics and implants. He has served in a range of teaching positions including Director and Assistant Professor of Clinical Dentistry at Columbia University College of Dental Medicine.

Over the past several years, Dr. Hahn's practice has evolved in parallel with his academic work: He now works directly with patients at his offices at the Georgia Dental Implant Center. As a doctor with a unique combination of skills, he dedicates his years of training in the maintenance of healthy teeth for his patients using the most extensive range of specialized skills and resources.

As one of an elite number of dentists with advanced training in Prosthodontics and Implant Surgery, Dr. Hahn remains ahead of the leading edge of dental care by constantly updating his practice with the latest available technological developments in the areas of General Dentistry, Implant Surgery, and Advanced Prosthodontics. By continually setting the highest standard for himself and his staff, he assures his patients the highest quality of dental care currently available.

Dr. Hahn is a member of the American College of Prosthodontists, the International Congress of Oral Implantation, the Academy of Osseointegration, the New York Dental Association, the New Jersey Dental Association, and the American Dental Association. He is also board eligible for the American Board of Prosthodontics, and he is a member of the Omicron Kappa Upsilon Honor Society, and the Advisor for the Korean American Dental Student Association at Columbia University.
---
Gregory S. Doneff D.D.S.
Dr. Doneff graduated from Creighton University School of Dentistry in Omaha Nebraska and has been practicing since 1999. He is currently a member of the Dunwoody Chamber of Commerce and numerous professional organizations including American Dental Association, Georgia Dental Association and th Northern District Dental Society.
Dr. Doneff is married with three children. His hobbies are fishing, camping and family vacations.
---
Maria C. Kwak Myung D.D.S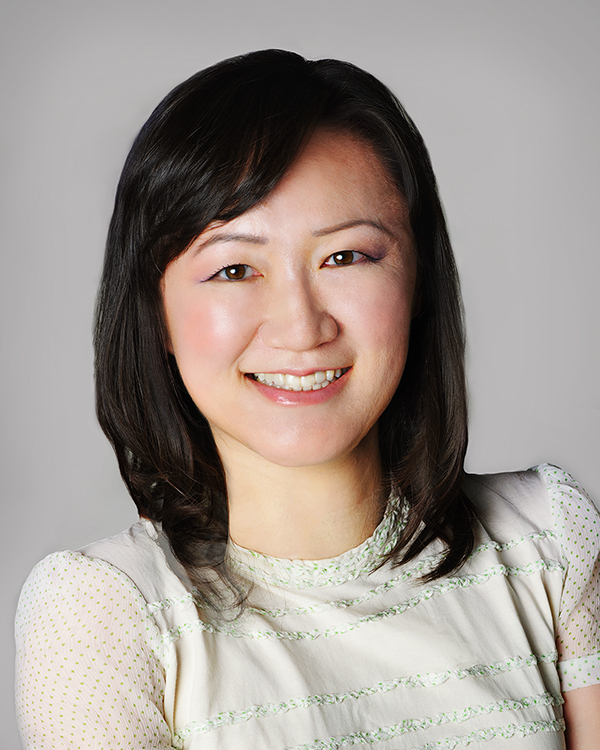 Dr. Maria C. Kwak, DDS was born and raised in Paraguay. She received her first dental degree from the Universidad Nacionl de Asuncion in 1999. After that she received a certificate in Public Health in 2000. Upon arriving in U.S, Dr. Kwak obtained a dental degree for the second time from the competitive Advanced Standing Program for International Dentist at the University of Southern California School of Dentistry in 2009. She enjoys all phases of dentistry but specially building relationships with patients while serving to improve their oral health. As dentistry is evolving in a faster pace, Dr. Kwak is eager to improve her skills and stay up to date to better serve her patients attending continuously to dental education seminars. As a matter of fact, one of her long time goals is to obtain a Mastership from the Academy of General Dentistry! (Will need 1100 hours of credits!). She is married with her wonderful husband of 17 years, Richard and they are blessed with two girls, who right now are just enjoying being kids. Dr. Kwak is fluent in Spanish, Korean, and English and she is humble to be able to communicate with three different cultural backgrounds. Dr. Kwak welcomes you at the Doraville, Duluth and Norcross locations.
---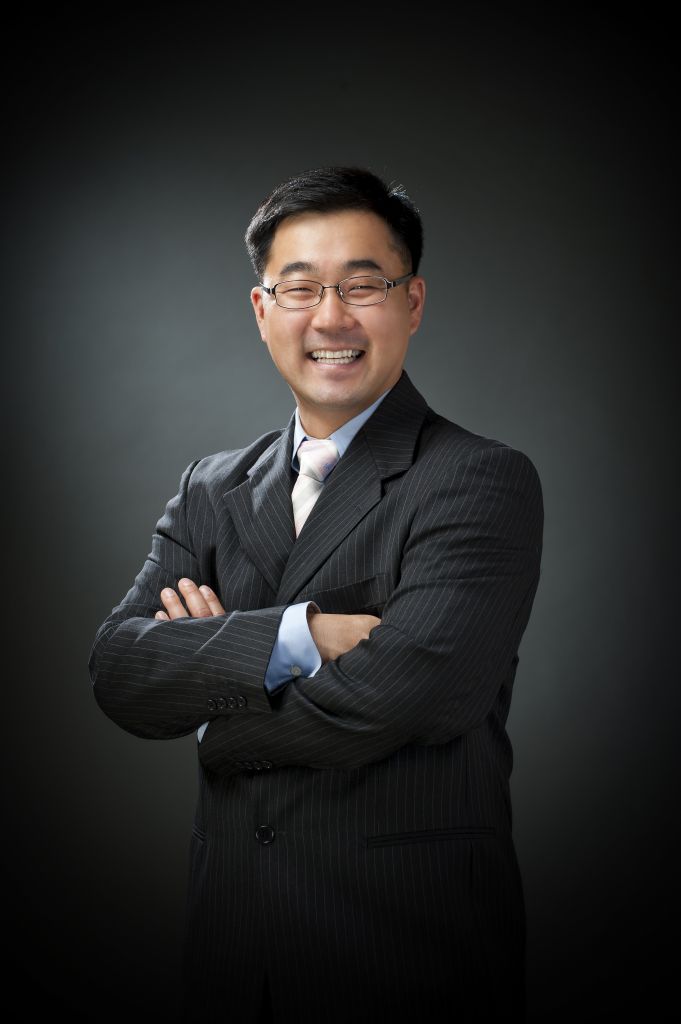 Paul Kim D.D.S.
Dr. Kim has been committed in a professional dental career since 2002. He is a graduate of Columbia University College of Dental Medicine, followed by a Prosthodontic Award upon graduation in 2002. He has successfully completed his residency at NY Methodist Hospital.
Furthering his career path, he earned his certificate in Advanced Dentistry at Rosenthal Institute at NYU in recognition of his accomplishments, he spent 5 years in a Cosmetic Dentistry in NYC as an associate Doctor to Dr. Jeffrey Dorfman. His devotion to the dental field in helping others achieve and maintain the best possible results has lead to many other proficient skills including aesthetic, restorative, periodontic, endodontic, pedodontic, orthodontic (Invisalign), implant, dentures, and oral surgery.
After many years of mastering his skills, he remains consistent in striving to meet every expectations with complete entrust. His enhanced dental work results in hand with aesthetics offering dental health and beauty. Dr. Kim continues forward to pursue further education to accelerate in unlimited knowledge within his comprehensive work. Dr. Kim is a member of American Dental Association at Columbia University College. He is certified in procedures such as Botox and Fillers. His philosophy is to maintain the highest levels of professional accreditation and extensive training to deliver the best care possible.
__________________________________________________________________________
---
Meet The Staff:
---
---

Stephany Holcombe
General Manager
Stephany has been in dentistry since 1981. She has served in the U.S. Military. She is married and has two sons. She knows her longtime patients like they are her own family. She is very caring and compassionate, and will do whatever it takes to make your visit pleasant. If you have questions about anything dental, she is the "go to" person.




---
Glynn Clarke
Midtown Atlanta Office Manager
Bio Coming Soon

---
Karen Goad
Patient Co-ordinator, Acworth

Karen is part of our front desk team, processing payments, making appointments and verifying insurance. She also does check out and updates, as well as the friendly voice that calls you to confirm and schedule your appointments. She has made Georgia her home for over 25 years, transplanted from Texas. She has two children and three grandchildren. She has been a part of the Girl Scouts, Chamber of Commerce, and her church choir. She has over thirty years experience as an office manager or patient coordinator.




---
Jodie Friedman
Patient Co-ordinator Insurance, Acworth
Jodie was born in Brooklyn NY and lived there for 30 years, moved to Florida with her husband and 9 month old daughter in 1987 and loved living there for 25 years. She raised her daughter alone after the death of her husband in 1990. Jodie then moved to Woodstock, Ga in 2015 and joing Georgia Dental Implant Center in 2016. She went to Kingsborough college for 1 1/12 years, then decided to become a Dental Assistant in 1977 and has been in the dental field ever since. Jodie has two 4 legged children named Auggie and Odie. She enjoys walks with her dogs, snow skiing, bicycle rides, and hiking.
---
Ashley Murphy
Patient Co-ordinator, Acworth
Ashley has been in the dental field since 2015. She's a very outgoing, adventourous person. In her spare time she thoroughly enjoys hunting and fishing! She was born and raise in a small town called where she graduated from Haralson County High School. She then went on to college to get her Cosmeotology License and Medical Assisting Certification. She has two animals which is a mini Pomeranian named BooBoo and a redtail lab named Oakley. She is very big on family and very dedicated to her career!!
---
Gina Trentadue
Patient Co-ordinator
Gina started with us a a patient co-ordinator and now is adding dental assistant to her many talents. She is fluent in English and Spanish. She is a hard working mom with one beautiful daughter and spends all her free time with her while teaching her to help others less fortunate. She splits her time between Dunwoody, Norcross and Woodstock offices.
---
Makensie Lynch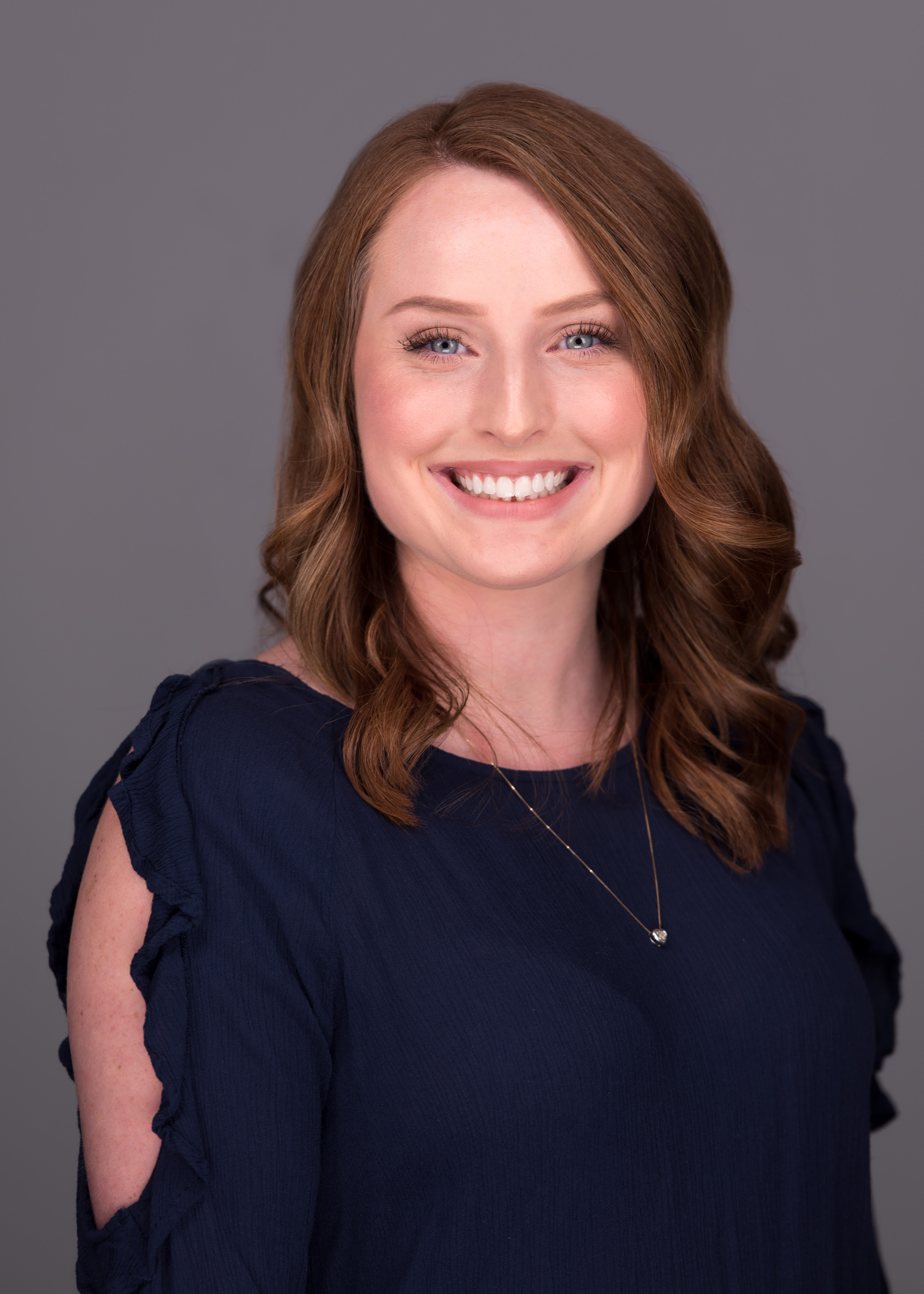 ---
HYGIENE DEPARTMENT:
---
_____________________________________________________________________________
Carol Cook, R.D.H.
Acworth Office
After graduating from Perimeter College in Dunwoody, Carol has been a dental hygienist in metro Atlanta for over 20 years. She has continued her education by attending various seminars and hands on continuing educational courses on all the latest advances in dentistry. She has also served as vice-president of The Atlanta Dental Hygiene Society which is the local chapter of The American Dental Hygiene Association. Carol coordinates the hygienists in our office to assure that they come away with fresh new ideas on how to treat and meet all the special needs of each individual patient along with refresher courses to keep their skills honed. Her free time is spent with her husband decorating their new home and with family.



---
Liliana Bedoya R.D.H.
Acworth Office
Liliana was born in Colombia, South America and has been in the states since she was 2. She graduated in 2003 from Greenville Technical College in South Carolina with a degree in Dental Hygiene. Through her years of experience she has learned compassion, understanding and developed her skills to bring comfort to her patients. Liliana likes to develop a rapport with her patients to develop not just the professional relationship but personal one as well. In her spare time she loves to garden, cook, listen to music and spend time with her family.
---
Sherry Oster R.D.H.



Acworth Office
Acworth Office
Sherry graduated from Medical College of Georgia in 1999. She has worked successfully in Pediatric Dentistry, as well as General Dentistry. Her caring personality and communication skills enable her to meet her patients individual needs. She is passionate about patient education and is encouraged when helping others to achieve better oral health. Staying positive while having a healthy lifestyle are important to Sherry. She and her husband, Robert, are involved in their church and enjoy encouraging others who may be in need of support.
---
Denise Landon R.D.H.
Midtown Office
Denise works with patients to improve and maintain their oral health. She combines her love of science and her desire to improve the lives of others into her practice of dental hygiene. She is very detail oriented and each year attends several continuing education courses to keep up to date on emerging technologies and techniques. She has experience in pediatric and general dentistry.
Denise graduated as valedictorian of her dental hygiene class in 2014 and is pusuing her Bachelor of Science degree. Reading, knitting, gardening and spending time with family are her activities outside of her passion of dentistry.
__________________________________________________________________
Angela Laughlin R.D.H
Acworth Office
Angela graduated in 1991 from Loma Linda University School of Dentistry in southern California, with a Bachelor of Science degree in Dental Hygiene. Shortly after graduating, she moved to Anchorage, Alaska where she lived and worked for 9 years. In 2000, Angie moved to Woodstock and has been working in various offices ever since. Angie strives to provide her patients with the best care possible. It is important to her to build a relationship of trust with each patient and to make sure each person is comfortable and relaxed. Angie is a mom to two boys, she home schools and is very active in her church and in Scouting.

__________________________________________________________________

Adela Salinas, DDS

Dr. Adela Salinas was born in Mexico City and attended dental school there, graduating with a concentration in general dentistry, orthodontics, and prosthodontics. She is married with two grown children. In her off time she loves to cook, play tennis, go to the beach and visit Mexico to see old friends. We are happy to have her and her expertise in our family now, she looks forward to seeing you soon.





---

Jennifer Tilghman
Implant Manager

Jennifer graduated from the University of Alaska in Anchorage in 1997. She has expertise in fixed prosthodontics and implant restorations. We feel very fortunate to have found this opportunity to work with such a fine dental assistant and wonderful, caring person. She likes to spend her free time with her family and at the gym. Come on in and check out our wonderful office and meet Jennifer.




---

Nina Greenway

Nina started her dental career after graduating from Medix College in 2004. She is one of our surgical and restorative assistants and loves helping her patients. She is engaged to be married in May 2014. She has two adorable sons. She enjoys reading, shopping, watching the Braves play and spending time with her family. She goes out of her way to make your dental visit a wonderful experience.


---
Yazzmin Alvarez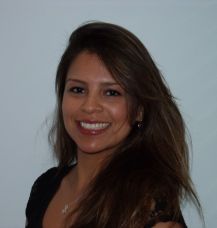 Yazzmin Joined us in May 2013. She was born in Mexico and attended dental school at DT Dental in Marietta. She is married with two wonderful children. She enjoys activities at her church, plays the drums, dancing and spending quality time with her family. She has a true passion for what she is doing and cares deeply for our patients. She is always smiling.



---
Yuritsi Sanchez
"Yuri" was born in Douglasville, GA. and moved to Cartersvill, GA. in 2011.
She graduated from Cass High School in 2015 and graduated from AS4U Career Center in 2016 to become a dental assistant.
She joined our family here in 2017 and has been a dynamo. Her enthusiasm, friendliness and patient care are exceptional.
She has six siblings including younger twin brothers. She enjoys spendin time with her family and friends.
---


---
DENTAL LABS:
---
Ian Im
Ian graduated in 1997 from "Dental Technology School" in South Korea before moving to America in 2001 and began his journey as a Master Dental Technician. His attention to detail insures the finest quality restorations anywhere. He began working with Dr. Hahn in 2009, before joining our team full time in 2013 as our on-site Lab Manager in our Midtown office.He is continues to update his skills to stay up to date with the latest technology in dentistry. he is married with 2 beautiful children. He loves to play basketball, play his cello and listen to music.



---

Mike Morrow
Mike graduated from Scott Skill Center dental program first in his class and is now a Master Dental Technician. He worked at Cedar Dental for one year then moved to Hollywood, California at the age of 21. He perfected his craft working and creating some of Hollywoods best smiles. He returned to Georgia where he opened his own dental lab and has 39 years experience. He is a single parent of 3 girls and1 boy, and loves horseback riding and Kung Fu.(Not watching it, doing it!) He loves James Brown who encouraged him as a young man.










---